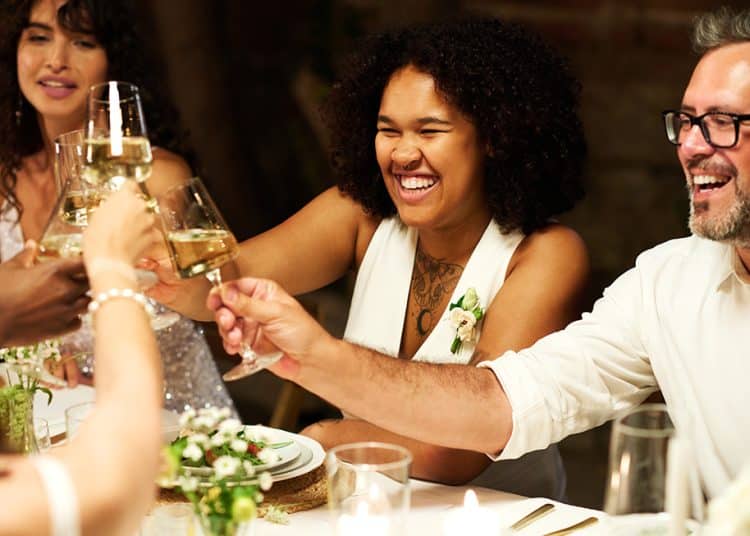 You're so excited that you're getting married! The first thing that you do is to sit down and make a guest list. You won't believe it but you have a guest list of 200 people! Do you know what the cost is for a wedding for 200 guests? Sit down! The cost of a wedding for 200 guests is between $40,000 and $50,000! And this does not include the cost of bridal wear, or rings. Have you just won the lottery?
A very large wedding can leave you feeling overwhelmed and financially challenged. Don't despair! The Toronto Wedding Chapel has a fabulous option for you. Close your eyes and imagine an intimate candle lit ceremony with only your witnesses and your selection of music playing – a wedding ceremony and dinner for four!
Your intimate wedding can have all of the fanfare of big weddings, but you can afford it. You and your two guests will have time to have a real conversation and make memories – not small talk. With four people for dinner, you'll have a budget for a fabulous meal, specialty cocktails and exquisite floral arrangements. And of course, you can have live music playing. Wouldn't you love to hear a pianist, harpist or violinist?
Contact us today and let us plan your absolutely fabulous wedding ceremony and dinner for four people. You'll be amazed!