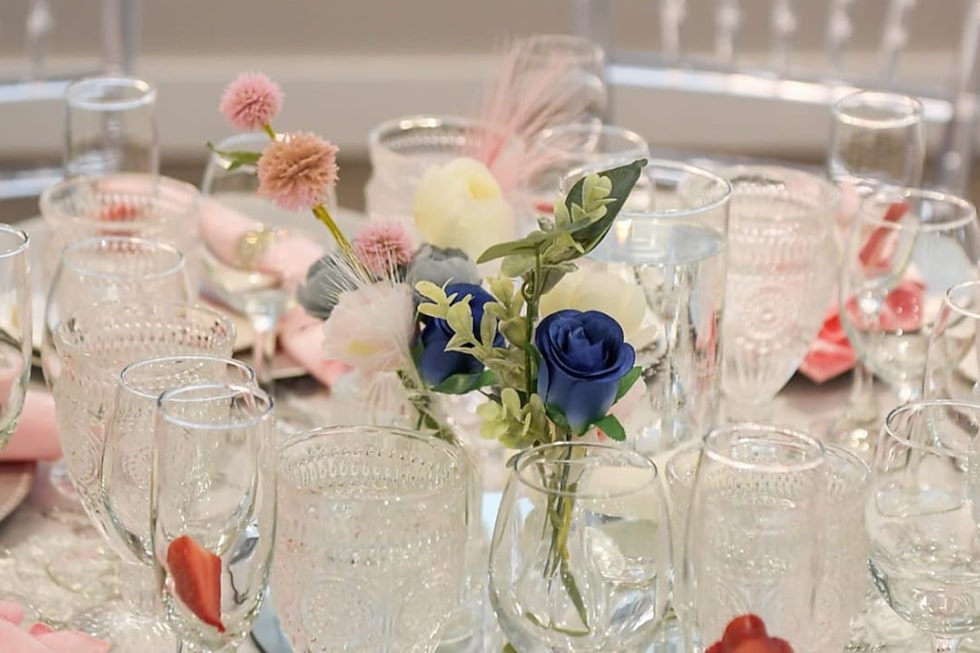 Pink and Blush Wedding Colours are all the Rage!
From bubble gum pink to blush tones, there is a perfect pink for every wedding! Pink can be used as an accent at ceremonies and receptions or you can GO PINK!!!! Here are some pink ideas for your wedding. Choose one or choose them all!
Pink Wedding Invitations: Send out pink invitations to get your guests in the mood for PINK!Pink Engagement Ring: Pink diamonds are graceful, feminine and romantic!
Wedding Dress: Dress in a pink gown! You can go bright pink or shimmering blush.
Pink Veil: You can choose a pink tulle veil or have a veil that's embroidered with pink flowers.
Pink Shoes: Bright pink shoes or pink glitter shoes are the way to go!
Pink Nails: Bubble gum pink or blush tones can make your hands look vibrant!
The Groom's Attire: The groom can wear a light pink jacket and look suave!
Pink Boutonnieres: Pink boutonnieres are all the rage!
Bridesmaids' Dresses: Bridesmaids' dresses can be found in blush to bold pink! You choose.
Flower Girl Dress: Flower girls should be dressed in delicious pink!
Floral Décor: Decorate in pink flowers and have pink floral bouquets – roses, peonies, dahlias, carnations, hydrangeas, azaleas and more!
Drink Menu: Have a rose-coloured cocktail as your signature drink!
Pink Glasswear: Serve drinks in pink glasses!
Wedding Cake: Decorate your wedding cake with pink florals!
You can see now why pink and blush weddings are all the rage! Let the Toronto Wedding Chapel team plan your amazing pink and blush wedding! We're waiting for your
call
.