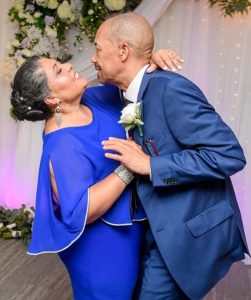 Renewal of Vows Ceremony and Reception
Your love is forever! Now it's time to share this with everyone who means so much to you. The Toronto Wedding Chapel is perfect for your Renewal of Vows! Did you know that you can book it during the week or on the weekend? And you can book the ceremony and reception?
Wouldn't it be wonderful to have your Renewal of Vows at Toronto's first micro wedding Chapel! Established in 2006, we're now 17 years as the micro wedding specialists in Toronto! We're located in the fabulous and exciting venue in the heart of Davisville at 276 Merton Street. We have ample FREE parking for you and your guests. And if you taking a limo, we've got parking for that too!
Did you know that booking the Renewal of Vows during the week is all the rage? Very often you don't give yourself as long a time to plan your Renewal of Vows. Perhaps you were just thinking of your love and you thought of the Renewal of Vows. Instead of waiting for a weekend date, you could plan your Renewal of Vows during the week.
Any time you want your Renewal of Vows – week day or weekend – the Toronto Wedding Chapel is the home of love! Our gorgeous venue is 1,700 square feet per floor. We have two unique Chapels – our Love Chapel on the main floor can accommodate 24 guests and our I Do Chapel on the second floor* can accommodate 48 guests. These exquisite spaces are magnificently pre-decorated in white with dark wooden finishing, smoky grey walls and a number of red accents. How fitting is red as the color of love!
We have numerous all-inclusive packages for you to choose from and add-ons to make you Renewal of Vows even more special! We'll do everything for you. Just tell us what you want and give us the guest list. The Toronto Wedding Chapel team will plan your Renewal of Vows and all that you have to do is arrive and be with the people that you love in your life!
*Second floor is only accessible by stairs