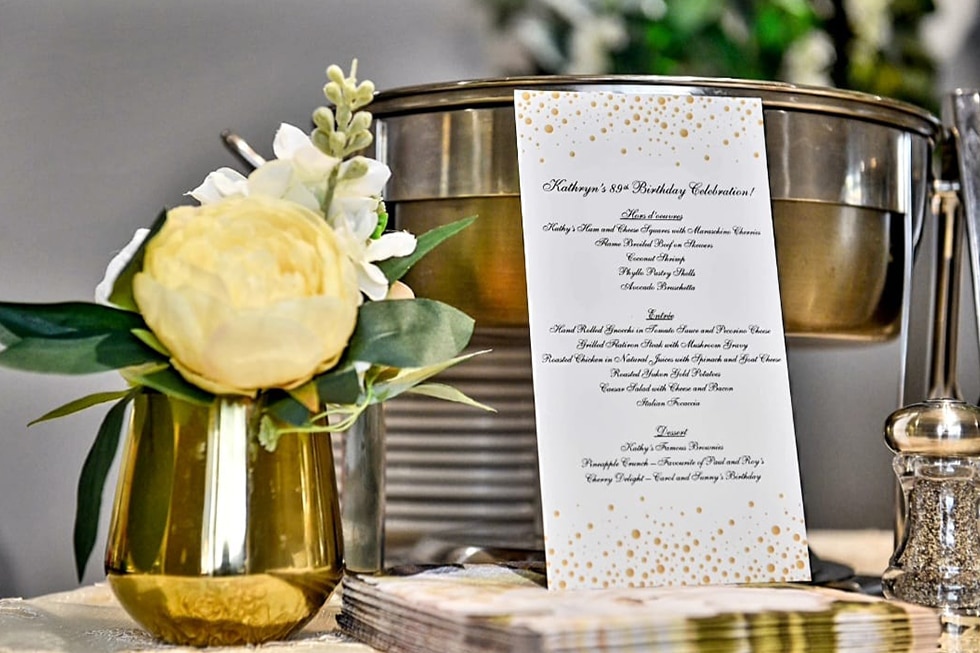 Do you have a 40, 50, 60, 70, 80 or more special birthday or anniversary coming up? Or are you planning something special for your husband/wife or your parents? Give yourself, or someone you love an evening to remember, surrounded by family and your closest friends! No one will ever forget the fantastic dinner prepared especially for them, while they listen to live music. Now is the time to book your micro dinners and celebrations!
Wouldn't you love to have a dinner party that is stress-free, intimate, seamless and all inclusive? All that you have to do is select one of our Micro Birthday/Anniversary Dinner packages. And best of all, the packages are totally customizable! Have a look at some of the things that we offer in our all inclusive micro dinner celebrations:
Décor of your choosing within your favorite color scheme
Fantastic dinner menu selections
Alcoholic and non- alcoholic beverages served by certified wait staff
Birthday/Anniversary cake and bubbly toast for speeches
Assorted dessert and coffee stations
Live musicians: Violinist, Trio, Pianist
Entertainment: Casino, Mentalist, Magician
You'll never forget your micro dinner celebration! And it starts at $6,000! What a great deal! Give us a call today and let's start planning!