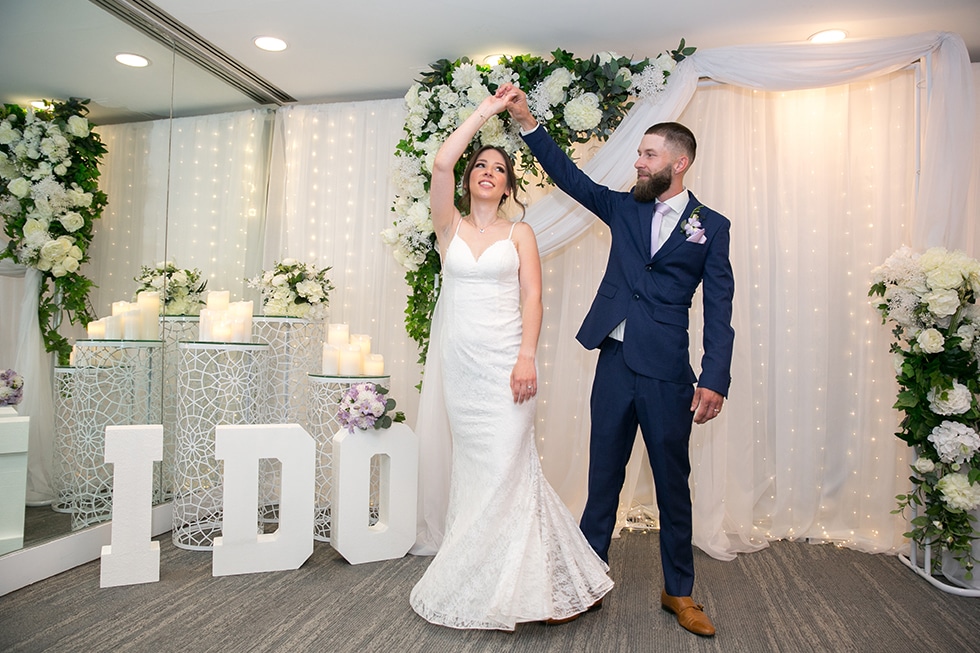 The prices of everything are going up, and they're not going to come down again. Did these astronomical prices make you think of putting off your wedding? DON'T!!!!!! You can have the wedding of your dreams! Have a micro wedding!
Invite the people that mean the most to you – family and close friends – and have your micro wedding at the Toronto Wedding Chapel. We're Toronto's FIRST all inclusive micro wedding chapel, established in 2006!
The Toronto Wedding Chapel is a magnificent, elegant, freestanding building with chapels on two floors. And, the chapels are totally pre-decorated! We offer you the freedom of having your ceremony on the main floor and your wedding reception on the second floor.
Did you know that all of our wedding packages include a professional licensed wedding officiant? And ceremonies are available in English, Spanish, Portuguese, Russian, Polish and Ukrainian!
A wedding coordinator is on site for all of our weddings. All that you have to do is come and enjoy and mingle with your guests. You won't have any stress at all!
The Toronto Wedding Chapel is located at 276 Merton Street and Mount Pleasant, close to Davisville and Yonge Street. We offer FREE, ample parking in the rear of the building.
The Toronto Wedding Chapel would love to host your micro wedding ceremony and reception and we are now accepting bookings from November into 2023. So, check out our packages at www.torontoweddingchapel.com and give us a call today! We can't wait to meet you!