Toronto's First Micro Wedding Venue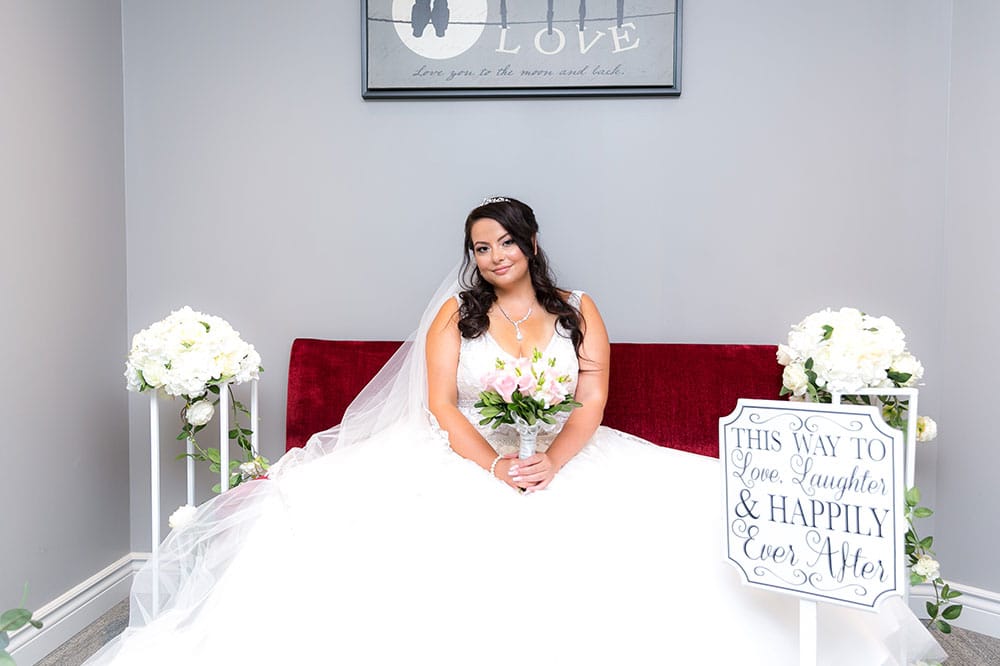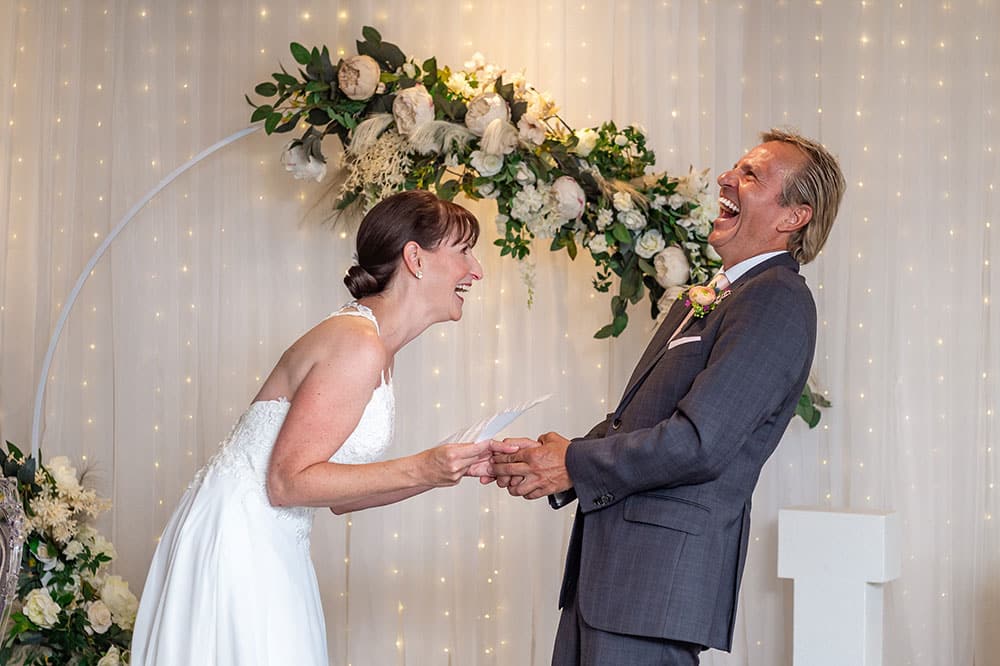 Welcome to the Toronto Wedding Chapel, Toronto's first micro wedding Chapel which was established in 2006. After 15 years in business, we are thrilled to have relocated this spectacular wedding venue to a fabulous and exciting venue in the heart of Davisville at 276 Merton Street.
This very intimate wedding venue is 1,700 square feet per floor, boasting two unique chapels with over seven unique vignettes, providing couples with an array of stunning photo opportunities. These spaces are tastefully pre-decorated in white with dark wooden finishing, smoky grey walls, and a small number of red accents. How fitting as red is the color of red.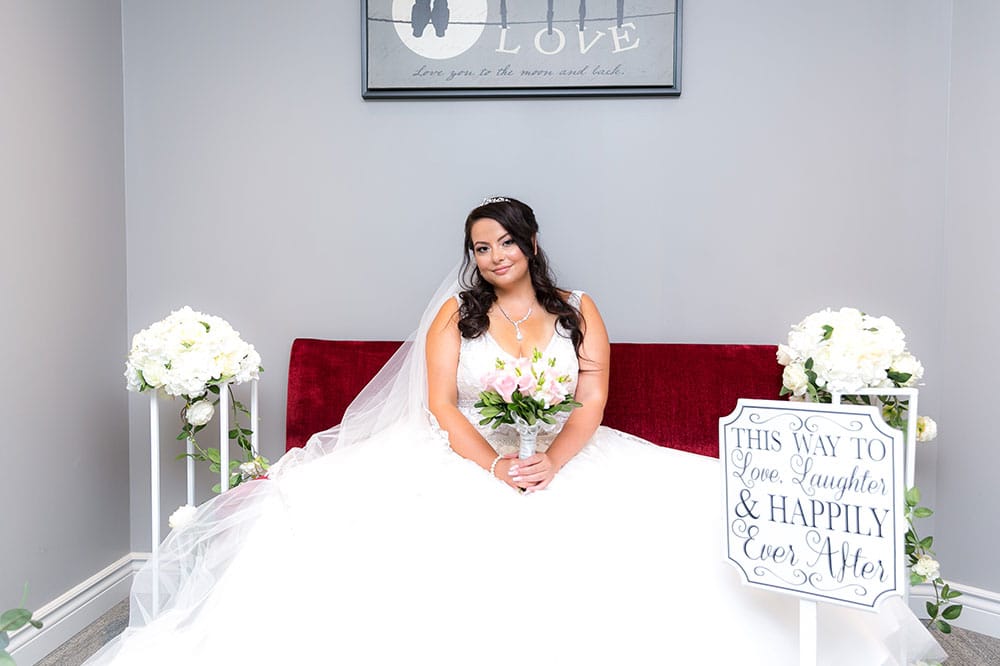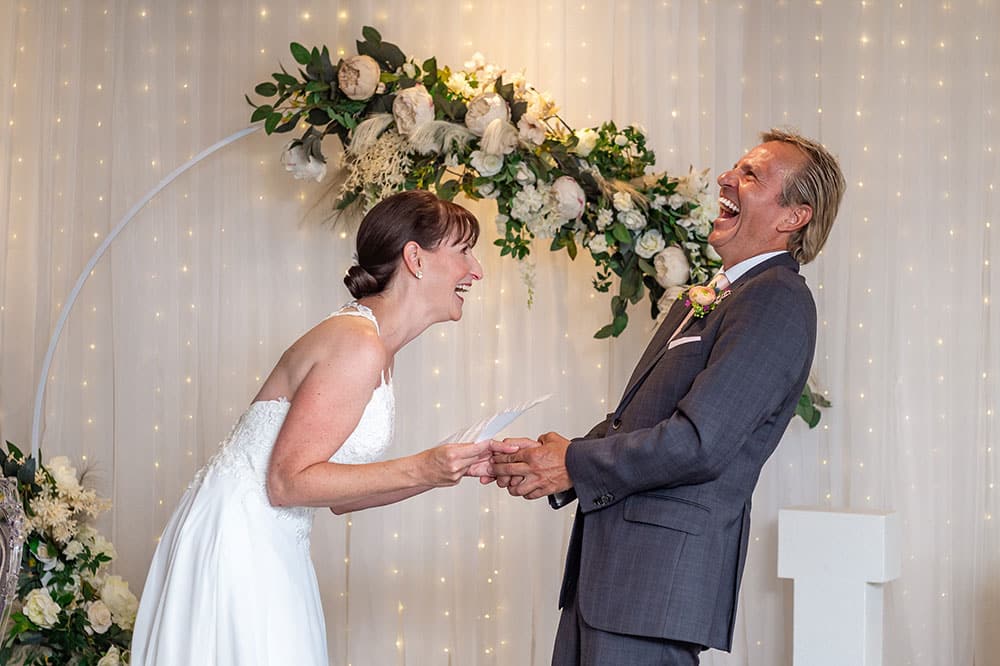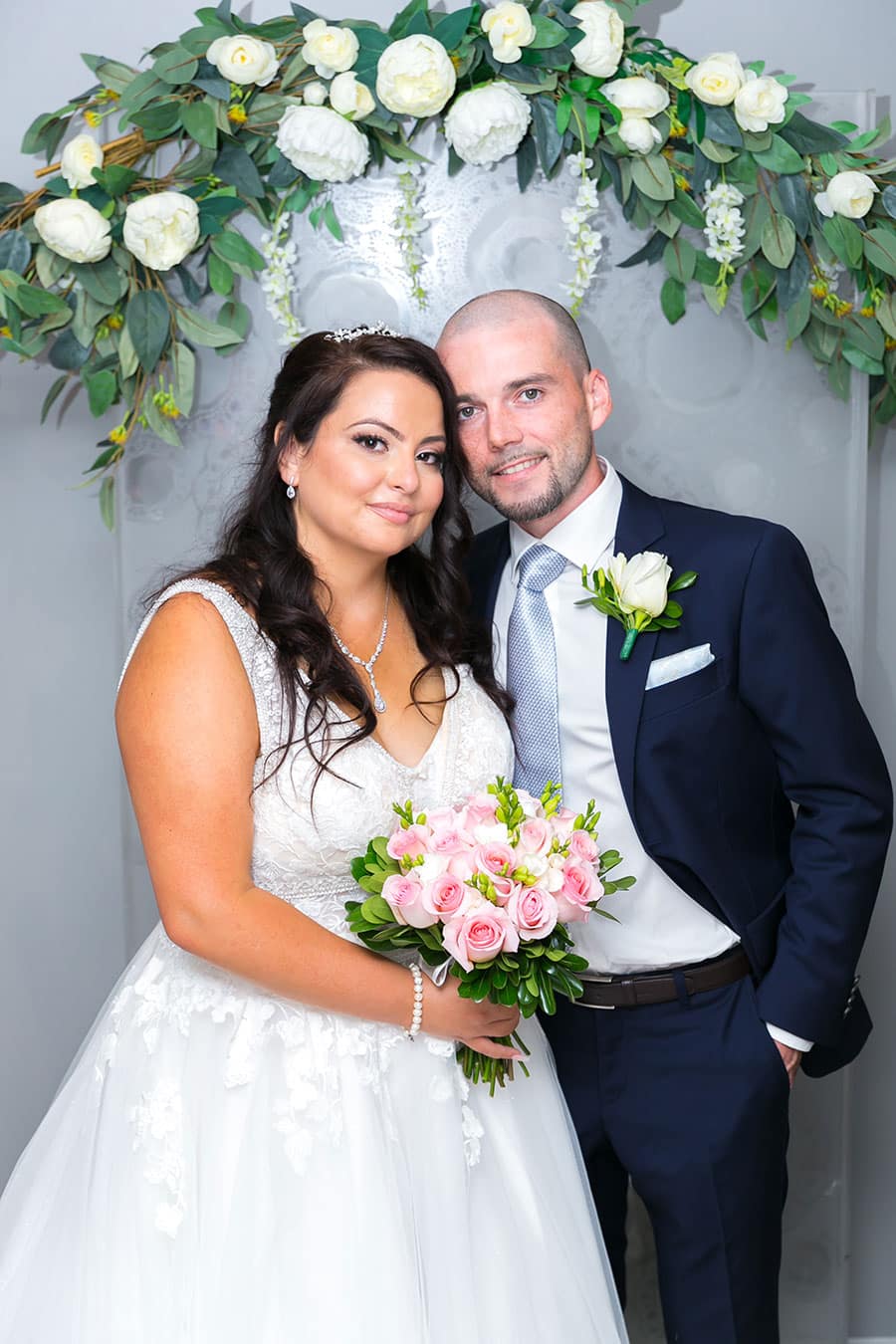 A warm twinkle lite back drop, decorated with a white and cream array of flowers with greenery and romantic lighting, sets the perfect stage for all our couples to exchange their nuptials whether you're looking for weddings in Ontario or weddings in Canada. All of our wedding packages include a licensed Officiant.
For all of our weddings in Toronto we have an amazing bridal suite for our couples to relax and enjoy their time alone, or with their bridal party just before getting married to the love of their lives. Our bridal suite is great for photo ops with a retro red couch, and don't forget the floral hoop! It makes a perfect backdrop for your many selfies. We have a stand-up mirror to touch up your make-up and so you can be ready for the most exciting day of your life – your wedding day! As the time gets closer you are ready to walk down the aisle to your favorite song. Your partner awaits you, and as your ceremony begins, you are walking into love, laughter and happily ever after.
These wonderful wedding experiences can be performed in our Love Chapel on the main floor for up to 24 guests or if you are hoping to invite more guests to your wedding? Our I Do Chapel located on the second floor* accommodates up to 48 guests.
Our professional photographers on and offsite paired with our professional videographers ensure your wedding day will be a memory always dear to your heart. Your moments captured by re-living your video or by looking at your pictures, and remembering how lucky you both are to have found each other.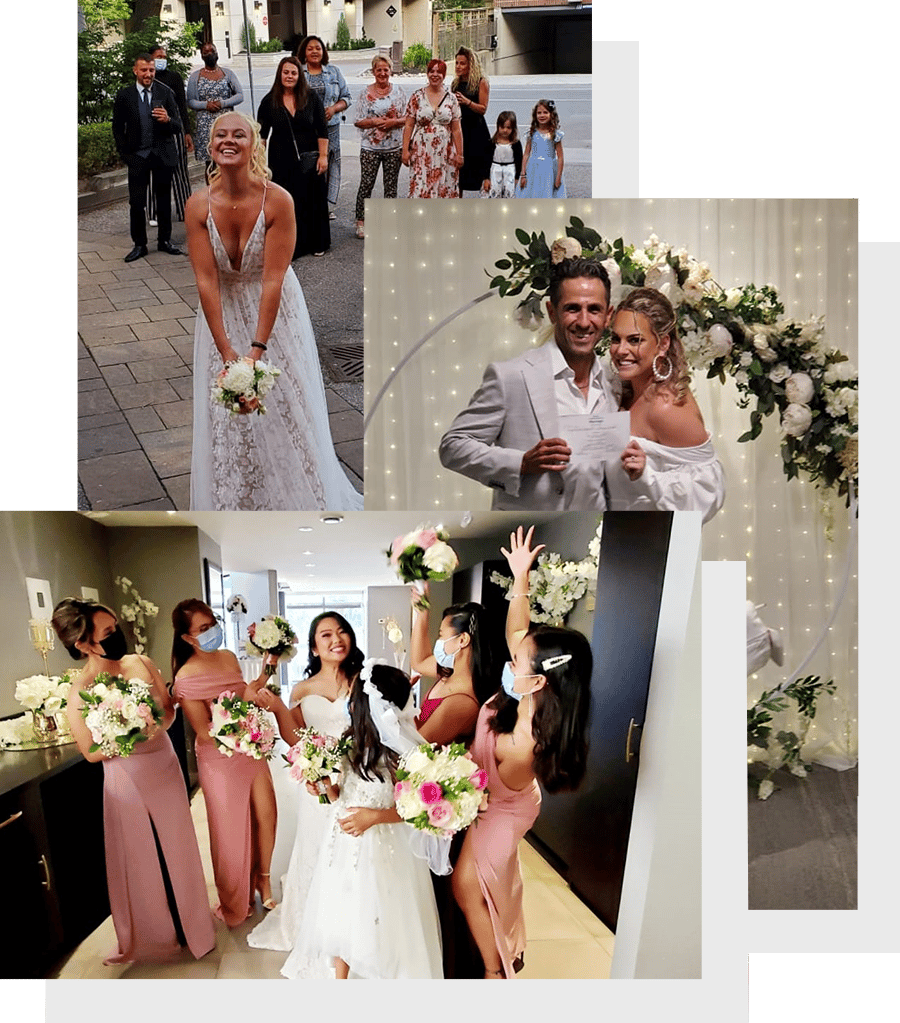 Toronto Wedding Chapel is a hidden gem for couples looking to have a seamless, intimate, affordable micro wedding. To include all your guests, we offer Wi-Fi for you to livestream your special day to family and friends around the world.
Ample FREE parking for all your guests and your limo.
Take a look at our packages page. We have many wedding ceremony packages whether you're looking for a fabulous wedding or you're in Toronto for an elopement. Choose from during the week or on a weekend at our wedding venue.
The TWC team looks forward to hearing from you and being a part of your special day.
Contact us at 416.487.9800 | [email protected]
Closed on Sundays.